Shopping Cart
Your Cart is Empty
There was an error with PayPal
Click here to try again
Thank you for your business!
You should be receiving an order confirmation from Paypal shortly.
Exit Shopping Cart
* VOTED THE NATION'S MOST TRUSTED PSYCHIC! *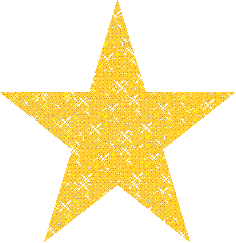 THE ONE STOP PSYCHIC SHOP
Healing Lovers Since. 1997
Psychic Of The Universe

Alicia Miller
You're Spiritual Love Healer
Thank you for stopping by,
I am so delighted that you're taking the timeout to read through my website.
I understand this is a difficult and stressful time for for you,
So let's make this process easy as possible.
WHY HAWAIIAN LOVE SPELLS?
I AM A TRUE MASTER PSYCHIC READER + TWIN FLAME SPECIALIST,
I HAVE BEEN HELPING PEOPLE FROM AROUND THE WORLD FOR OVER 25 YEARS.

Some people would say I'm an old soul trapped in a young woman's body, with being a God gifted 7th generation Spiritual Psychic Spell Caster, I found my calling early in life, my true passion and spiritual knowledge comes from living on the Islands of Oahu with my grandmother.
Over the years she was able to help me understand the true ways of being a spiritualist and the sacrifices it takes which has helped me through my spiritual path to interpret decades of experience and knowledge, along with the talented gifts she has left to me.

At the age of 17, I became a Master in the Psychic Arts of healing auras and chakras, Plus received A "Masters Award" for my ability to read over 30 different kinds of Tarot Cards.
Since then being on the Mainland (The States) I've studied with some of the foremost powerful Spell Casters in the French Quarter of New Orleans, Energy healers and a few world renowned Psychics .
I am dedicated and passionate about helping others through my craft.
My tarot readings offer insight and guidance to help you take control of your life.
I truly immerse myself with every querent in order to present what the universe feels you need at this moment.
Sometimes it is a glimmer of hope to continue forward or a hard slap in the face to wake up.
My custom spell work is designed to fit what you personally seek or need. I am here to help and to spread positivity! So, if you need to get over a break up, need a push of motivation, or want to attract genuine love into your life- you are in the right place!
I also offer magickal items such as spell kits, intention oils, herbal sachets, and more!
I look forward to working together!
/